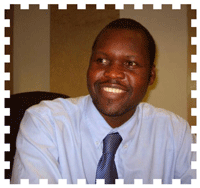 We are a fast growing Company with a bright future, and with an impeccable growth ahead. We are providing new ideas "support services" into the building and construction, and engineering services. Our aim is to help our clients to achieve their objectives and goals, in desired projects or investments.

We are equipped with teams of experienced personnel, and with excellent team working spirits. Consisting of Managers, Engineers, Architects, Quantity Surveyors, Land Surveyor, Foreman, Supervisors, Masons, Porters, Accountants, Commercial and Administration staffs.

Our teams are led by the managing director, overseeing the business from the client's perspective, and putting our clients interest first at the forefront of our operation. To provide you with the best customer service supports to our ability. And, to leave you with a memorable experience of our service and our commitments to satisfy your objectives. Because:
We value your interests in our services, and your perception of our services.

You are key to our business operation, and we put your interests first above all in our operation keeping in mind Our business aims and Our business goals.